If you need AC repair in Ventura Country but are dreading the cost to fix it, fear not. Kaiser AC is here to work with your budget and get you back into the comfort of your own home.
Besides. your broken AC could be costing you more money than you even realize.
Here are seven things you need to look out for.
1. Your Thermostat Doesn't Work
A lot of people see a broken thermostat and think that the thermostat itself is the cause of the problem.
But sometimes you need to look deeper. Oftentimes, temperature control problems in the house are the fault of a broken air conditioner and not the control unit.
There are also times that the unit itself is broken, but that's likely not the cause of the problem.
So make sure you know where this issue is coming from. If you're having trouble finding the root of it, check your AC for the next six signs.
2. A Noisy Air Conditioner
We all know the sounds. Bumps, clunks, and whirring can all be signs of something far more sinister than critters in the vents.
Regardless of what the noise is, the fact remains that your AC is simply not meant to make noises.
If it is making them, you probably have a broken air conditioner.
If you hear a new noise coming from your AC, or you start to wonder about noises you've heard for a long time, make sure you check if the AC itself is broken.
3. You Aren't Getting Cold Air
This is probably the most obvious sign you need AC repair.
The entire purpose of your AC is to keep your house cool. If you aren't getting this out of your unit, then chances are it's time for some repairs.
There are a number of problems that can lead to this. It could have something to do with your temperature control unit. It could also be related to your AC filter.
But no matter what it is, this is something essential if you want to survive the summer.
This is particularly true if you have any elderly people living in your house.
Donations of ACs to senior citizens are so common because a broken air conditioner can cause serious health problems to the elderly and infirm. In some cases, this has even been known to cause death.
Don't get stuck in the sweltering heat of a California summer. Recognize an AC that doesn't cool as a unit in need of AC repair.
3. You're Paying For Air You Aren't Getting
When you're a homeowner, every penny counts.
People will do whatever it takes to reduce their energy bill. And while bill reduction is a great reason to get AC repair, too many people fail to look at what their bill means.
When you have a broken air conditioner, it's common for the problem to bring your bill through the roof. When this happens, it's time to get repairs.
This is also one of the reasons you can't save money by skipping out on fixing your air conditioner. If you fail to repair it, chances are you're paying for it each month when your energy bill comes in.
The moral of the story is twofold: you need to reduce your energy bill. But you also need to look at it, read it, and recognize what it says.
4. Moisture and Leaks
Your air conditioner doesn't just make your house cooler.
One of the most important reasons to get AC repair is if your unit is failing to remove moisture from your home.
Water is the enemy in the home. Far from just being uncomfortable and gross, the damage caused by humidity in the home can cause serious structural damage to your home.
This could require hundreds or even thousands of dollars worth of repairs for your home.
4. Bad Smells
If you have bad smells coming from your air conditioner, you need AC repair.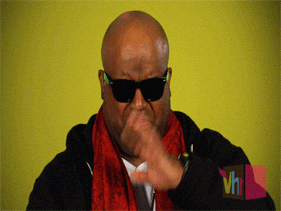 The cause of these problems can cause serious health problems.
Whether you have a built-in or window-based AC, what may seem like just a bad smell can also be blowing mold spores into your apartment.
Breathing these spores in can result in serious long-term health problems for you and your loved ones. A bad smell is never just a bad smell. That's because odors have to come from somewhere.
Make sure you find the cause and fix it before you give yourself serious lung problems.
6. Reduced Airflow
This sign should be pretty obvious, but it's often the obvious signs that people miss out on.
If you aren't getting proper airflow from your AC, that means it's broken.
This is an incredibly easy one to test. The first thing you need to do is put your hand in front of your AC. If it's working, you'll feel a strong amount of air blow onto your hand. But if it's not working, you'll feel either the occasional weak wisp or nothing at all.
In either case, this is a problem that needs to be dealt with. Recognize it as a sign that you need AC repair.
7. Get AC Repair from Ventura Counties Best
If you want to get your air conditioner repaired from a local pro, we're the best team for the job.
We're experts in the field of HVAC.
We provide some of the best services to home owners in Southern California. That's because we believe everybody has the right to a comfortable life and a cool home.
We approach every job with honesty and integrity.
We also offer low cost monthly maintenance programs so that you can bee sure there is no problems with your air conditioning and we get to any problems before you ever know about it.
Contact Kaiser Air Conditioning today to set up a maintenance plan or discuss your other air conditioning needs.